DISCOVER AN ALL-IN-ONE FUNDRAISING SUITE FOR YOUR THEATRE
TRACK DONATIONS, MANAGE FUNDRAISING CAMPAIGNS, AND NURTURE PATRONS IN AN ALL-IN-ONE PLATFORM
FUNDRAISING TOOLS TAILORED TO YOUR THEATRE AND AUDIENCE
On The Stage's comprehensive Fundraising Suite is built for theatres' specific needs. Increase your self-funding with ready-to-use templates based on fundraising best practices, custom campaigns, exclusive VOD ticket sales, and list-building tools to grow your donors.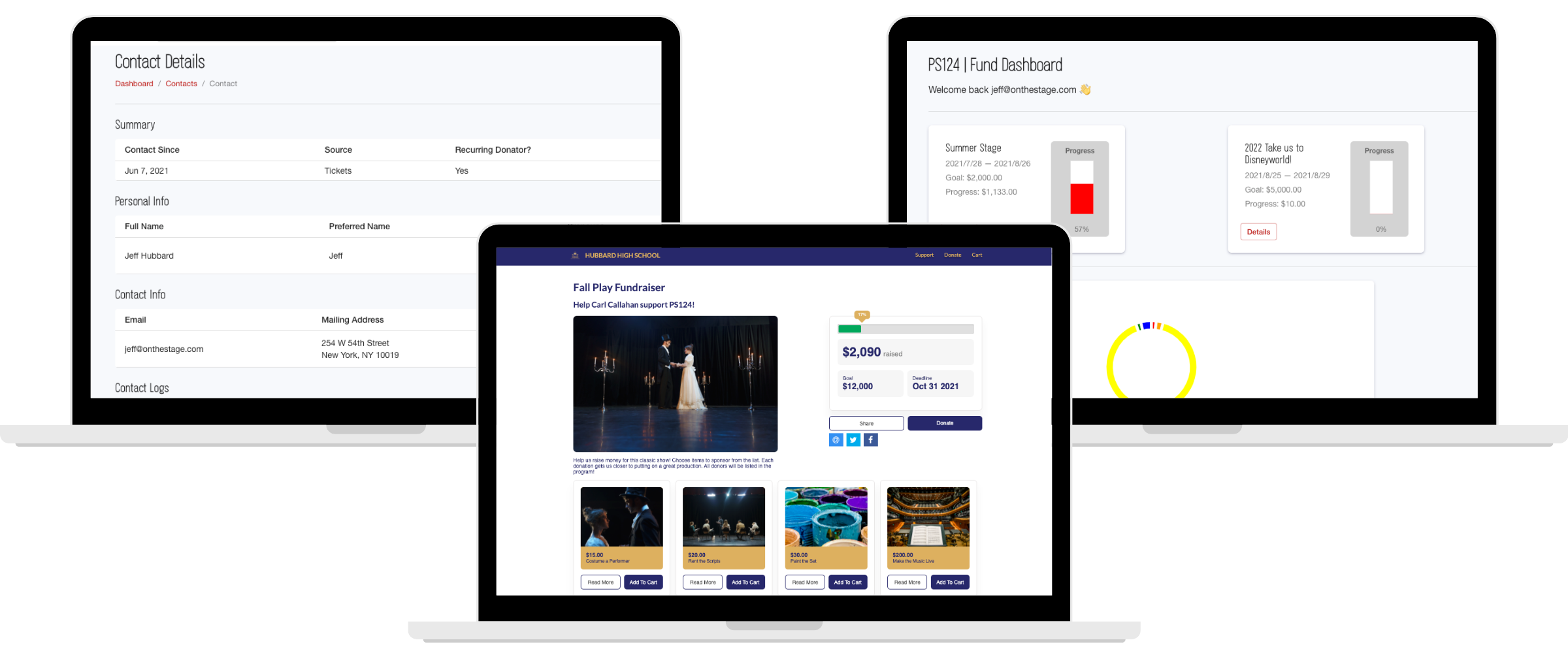 Activate Turnkey Campaign Templates
The On The Stage Fundraising Suite comes pre-loaded with templated campaigns that drive donor support. Featuring "wedding registry" style campaigns for specific goals and automated donor email communications, you'll start building momentum on day 1.

Sell Tickets to Exclusive Theatre VOD Productions
Raise funds by promoting live capture productions from Tony Award-winning Producer Hunter Arnold (Hadestown, Dear Evan Hansen) before it's available on any other streaming service. With this content, you'll raise funds while engaging both your patrons and your organization with fundraising efforts that are aligned with the theatrical spirit of your organization.

Run Custom Fundraising Campaigns
Whether you're selling cookie dough, candy, laundry detergent, merchandise, or other goods, you can run custom campaigns through the fundraising suite. With the same automated communications and donor processing, you can increase your fundraiser's success at no cost to your organization.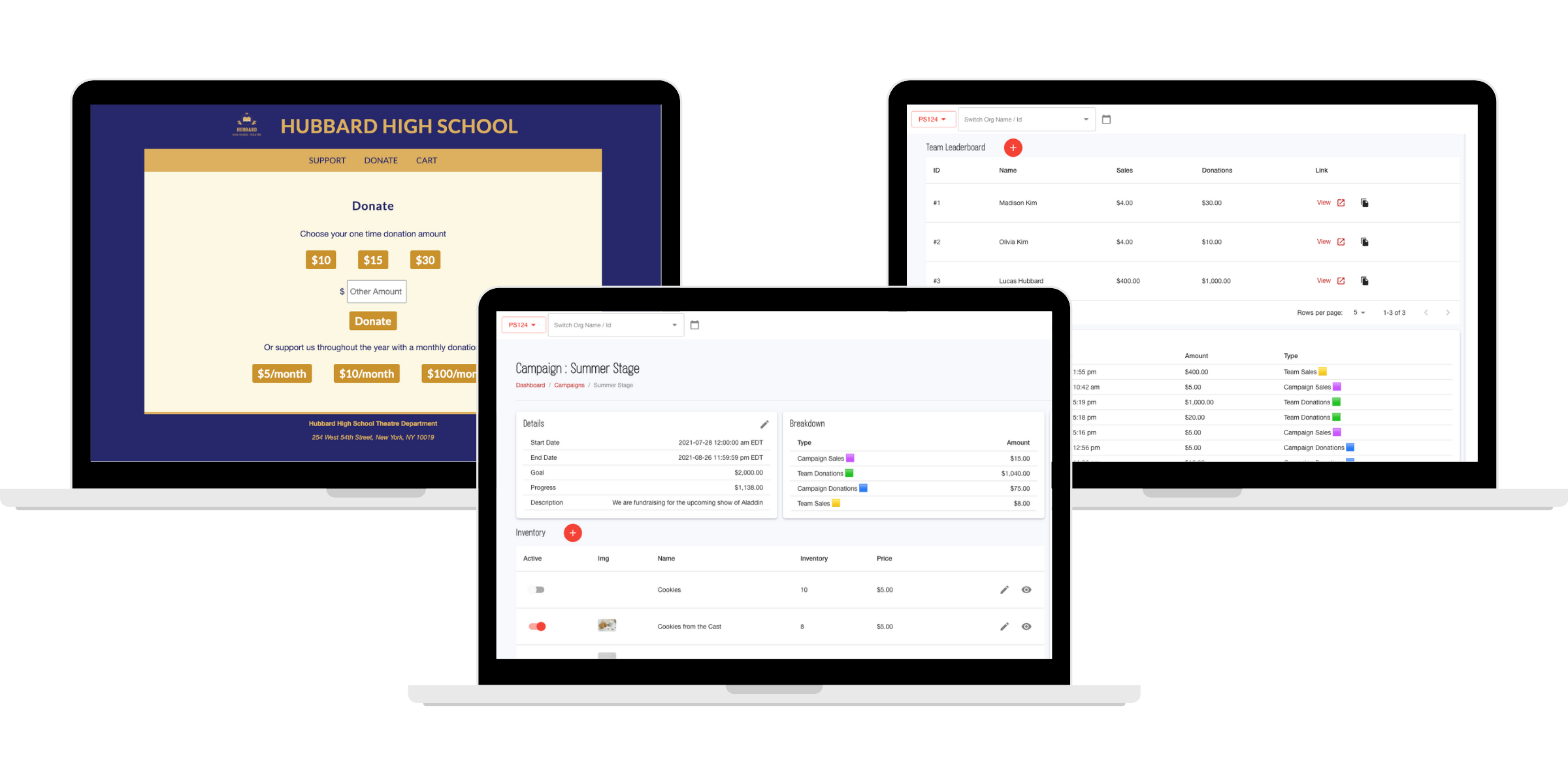 "THE PRODUCTION WE STREAMED THROUGH ON THE STAGE WAS HIGHLY POLISHED AND PROFESSIONAL. THEIR SERVICE WAS EXTREMELY SIMPLE TO SET UP AND PROVIDE TO OUR AUDIENCE. ON THE STAGE ALLOWED US TO GET INTO THE BUSINESS OF STREAMING THEATRE TO OUR COMMUNITY WITH VERY LITTLE TIME AND EFFORT."
- JARROD KOPP, THEATRE TULSA EXECUTIVE DIRECTOR